The Jarvis Family and Other Relatives
If you have reached us from Ancestry.com or another cached site,
please go to http://www.fmoran.com/harper.html to see the latest version of this page.
We welcome comments and inquiries. Please write us.
Harper Family
---
Zephaniah Harper was born somewhere in Maryland and migrated to Rowan Co, NC by Nov 30, 1793, (probably with his father, William) and settled in the Lewisville area then known as the Granville development. The Harper family has a receipt that states in part " ...Nov 30th, 1793 - this day received of Zephaniah Harper to the estate of Edgar Rumbley, Deceased, the sum of one pound fifteen shillings, today received by me. Benjamin Hinkle."
---
First Generation and Second Generation:
Children of William Harper (?-1793, NC) m. Mary (?-after 1793)
Zephaniah Harper (c1758-1830) m. Elizabeth
Zilpah Harper
Drusilla Harper
William Harper
Mary Harper
Rhoda Harper
Elisabeth Harper
---
Third Generation:

Children of Zephaniah Harper and Elizabeth
Levenah Harper (1774-1853) m. Simon Croom (1770-1831)
Eliphus Harper (1778-1821) m. Jane Baugh (1781-1828) (m. 1803)
Edgar Harper (1780-1861) m. Esther Baugh (1784-1862)
William Harper (1784-1856) m. Elizabeth Cooper (1784-1861)
Zelphia Harper (c1786) m. John Blackburn Sr.

In 1795, Zephaniah and Elizabeth Harper sold to Daniel Orrell, 97 1/2 acres on Carter Creek for 75 Pounds.
---
Fourth Generation:

Children of Eliphus Harper and Jane Baugh
Elizabeth (Sarah?) Harper (1805-1861) m. Thomas Boyer (1800-1842)
Sarah Harper (abt. 1807) m. Solomon Elrod (1796-?)
Thomas Harper (1810-1878) m. Caroline Jane McBride (1816-1893)
Elisha Harper (1816-1895) m. Mary Hauser ,
d/o Capt Johann Lorenz Hauser and Christina Binkley
Alexander "Sandy" Harper (1818-1892) m. Elizabeth Turner (1835-1907)
Eliphus Cannon Harper (1822-1899) m. Mary Victoria (Ollie) Harper (1835-1909)
Milly Harper m.Baker

--------------
---
Fifth Generation:

Children of Eliphus Cannon Harper and Mary Victoria (Ollie) Harper
Mary Victoria Harper (1858-1934) m. James Edward Jarvis
John E. Harper (1860-1925) m. Dora Hire (1861-1951) no known children
Eliphus (Lifus) A. Harper (1860-1937) did not marry
William Harrison Harper (1861-1932) m. Elisabeth Justine Dull (1867-1954)
Elisha A. Harper (1863-1940) m. Ellen F. Dull (1867-1949) (twin to Elisabeth)
Henry Clay Harper (1866-1954) m. Lucetta M. Crater (1864-1958)
George W. Harper (1866-1884) m. Sarah J. Vogler (1858-1931)
Thomas C. Harper (1869-1940) did not marry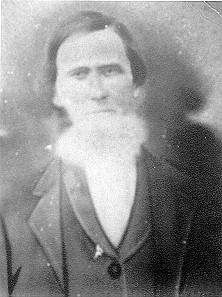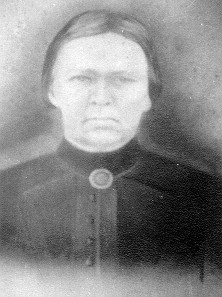 Eliphus Cannon Harper and Ollie Harper
---
Sixth Generation

Children of William Harrison Harper and Elisabeth Justine Dull
Ellen Victoria Harper (1888-1965) m. Trifon Molivas (?-1959)
Everett Lee Harper (1893-1951) m. Mary S. Leah Warner
Flora Catherine Harper (1895-1984) m. Dewey Dull
Fred Paul Harper (1902-1980) m. Mertie Henry (1908-1972)
Nellie Mae Harper (1906) m. Theodore Molivas (1909-1982) (no known children)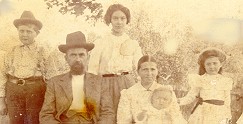 William Harrison Harper Family
Everett, William, Ellen, Elisabeth Justine Dull, Fred (baby) and Flora
Children of Elisha A. Harper and Ellen F. Dull
Charlie A. Harper (1889)
George Thomas Harper (1891-1972)
Agness H. Harper (1893) m. Norman
Stella P. Harper (1895-1970) m. 1) Eugene Davis Rothrock (1885-1933); 2) Ruffin Yarbrough
Nina Harper (1898-1961) error corrected 9/8/11: she did not marry John J. Styers; his wife was Nina HARGER
Lewis M. Harper (1902-1986)
John B. Harper (1905-1981) m. Nelle E. Woosley (abt. 1908-?), d/o John Thomas Woosley and Mary Bodenhamer
------------
Children of Henry Clay Harper and Lucetta M. Crater
Irvin Harper (1889-1961) m. Violet Conrad (?-1987) (no children)
Anna Harper (1891) m. Jasper W. Mock (?-1973)
Bertha Harper (1893-1981) m. Lewis A. Todd
Allen Harper (1895-1978) m. Ruth Louise Flynt (no children)
George Samuel Harper (1898 -1978) m. Mary Jones
Mattie L Harper (1900-2001) m. Ivey Eugene Martin
Flossie Victoria Harper (1903-1998) m. Fred Pfohl Flynt, Sr.
Frankie Harper (1906-2002) m. John Brooklyn Wear
Claude Harper (1908-1908)
---
Sources

Forsyth County, "Annual Deaths by Name," Register of Deeds, Death Update, Nov. 15 2002 (CD)

Death Notices from the People's Press (Salem, NC) 1851-1892

Harper Family History, compiled by Thomas C. Harper, 1930

Forsyth County Cemetery Records

©, 2001-2007 Faye Jarvis Moran
faye@fmoran.com
---
Return to List of Family Names
Return to the Jarvis Family Homepage